28/03/2020
The world's top running events are influenced by nCovid-19.

In the face of the complicated epidemic that is harmful to human health, not only in Vietnam but also in the whole world, the events and activities crowded with people have been postponed or canceled. Running events are also significantly affected by this situation.
Let's see again some of the world marathons canceled due to the effects of corona virus.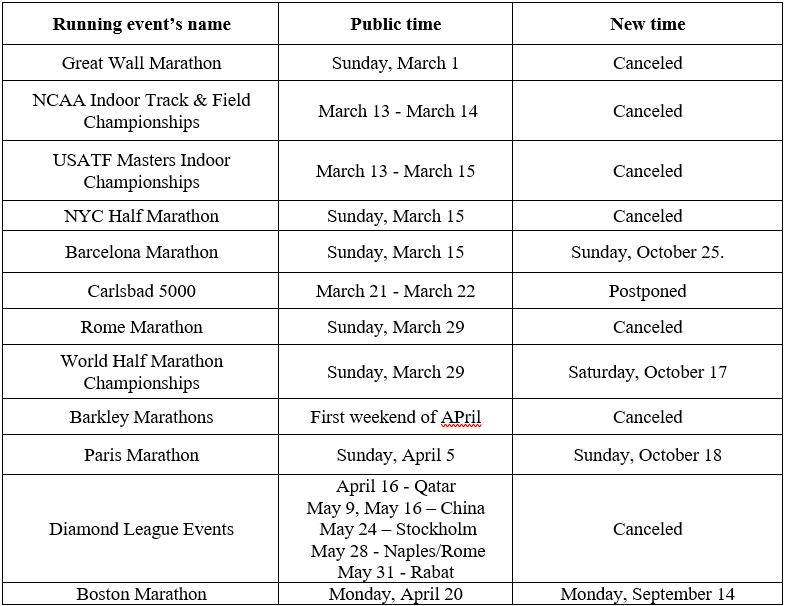 The effect of the corona virus is obviously enormous, it affects every aspect of life: economic, political, social. It is especially dangerous to human health. It is necessary for us to improve the awareness of self-epidemic prevention.
In addition, the postponement of some running events is also an opportunity for runners to increase the training time and prepare well for the upcoming race.