Place: Hoa Lu ancient capital – Ninh Binh
Time: September 5, 2018
Link video: https://www.youtube.com/watch?v=C3_ZqgRGing&t=3s
Trang An Marathon 2018 – the first large-scale running event at Ninh Binh Province, gathered many famous running clubs, domestic and international runners, with impressive numbers:
More than 800 athletes 

More than 100 international athletes

More than 20 different Countries
The race had brought runners a new perspective of Ninh Binh province. It had not only a beautiful in nature but also a long-standing culture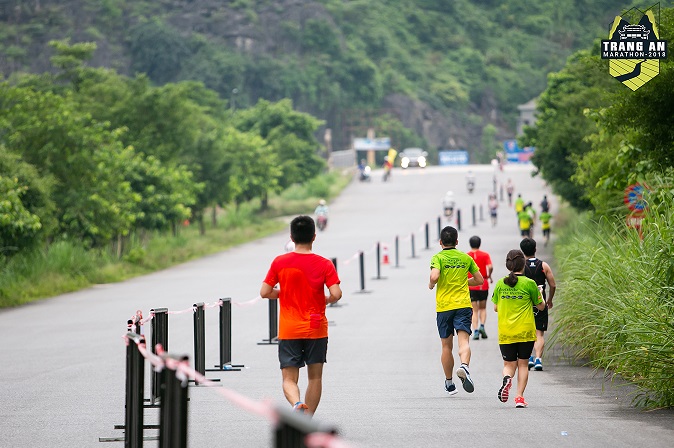 Trang An scenic complex was one of the most attractive destinations in Northern Vietnam today, including a combination of UNESCO's world cultural and natural heritages.
In order to create a beautiful landscapes for runners, Trang An Marathon 2018 aimed to introduce the natural beauty of Trang An and Hoa Lu ancient capital, moreover to connect the cultural values ​​and quintessence of the history to domestic and international friends.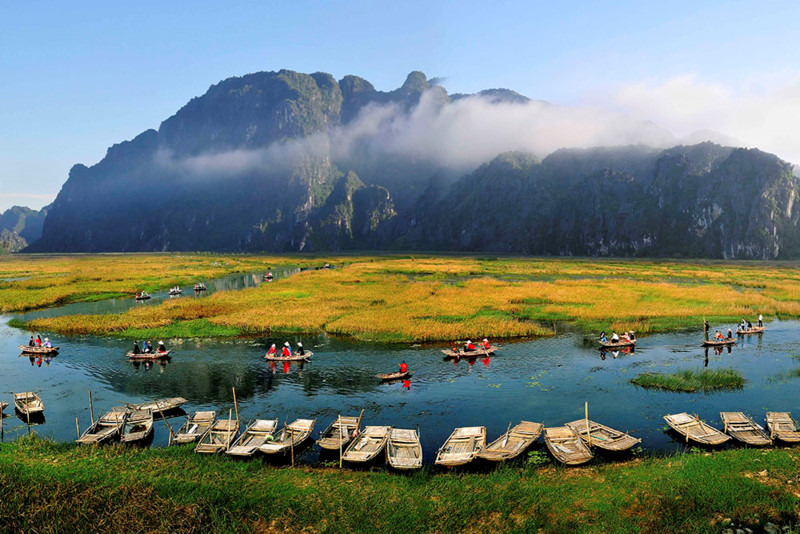 Trang An Marathon 2018 included 4 distances: 42km (marathon), 21km (half marathon), 10km and 5km. The race had attracted over 800 athletes registering to participate.
The race started at Hoa Lu ancient capital, through triple gate (Tam Quan gate), running along Sao Khe river, towards Hoang Long river, turning at Highway 38B, passing Duyen Ninh bridge, running to Trang An tourist area, finishing at Hoa Lu ancient capital.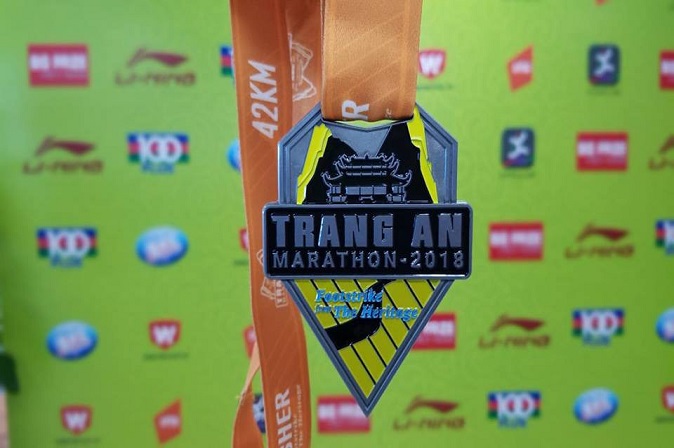 Medal of Trang An Marathon 2018 is definitely indispensable in the collection of long distance running lovers.
Beside the running event, Trang An Marathon 2018 had also some activities such as the exhibition of running tools on September 5th and 6th at Hoa Lu ancient capital.
As a way to bring tourists closer to the heritage of Ninh Binh, Trang An Marathon 2020 had opened a beautiful heritage route, brough athletes across the Trang An scenic complex, The event helped Ninh Binh to promote the image of Viet Nam tourism to international friends, furthermore runners could create themselves legendary steps, conquer the heritage roads.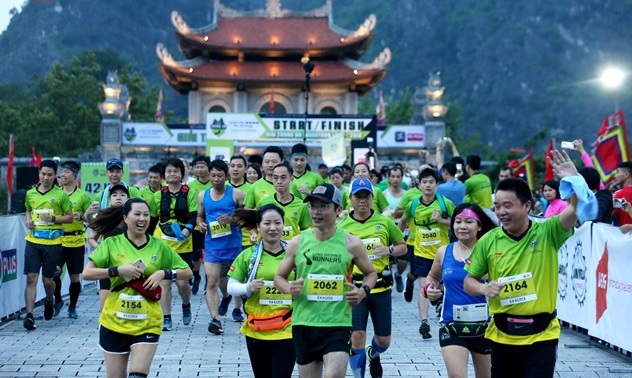 TIME, PLACE AND PROGRAM OF TRANG AN MARATHON 2018
1. Time: 02 days, from September 5-6, 2018.
1.1. September 5th, 2018 – 08:00 – 20:00:
+ The athletes get the bib number 
+ The activities of the event
1.2. September 6th, 2018
– 05h00: Starting distance 42km (Cut-off time: 8 hours)
– 06h00: Starting distance 21km
– 07h00: Starting distance of 10km
– 07h15: Starting distance of 5km
– 10:00: Summarize and award all categories in Hoa Lu Ancient Capital
Prize:
42km, 21km: First, second and third prizes received 5 million VND, 3 million VND and 2 million VND

10km: First, second and third prizes received 3 million VND, 2 million VND and 1 million VND 

The awards were accompanied with a souvenir cup of the organizers. Athletes who finished within the prescribed time and didn't violate the rules received a medal.